We offer simple and cost-effective solutions for every aspect of domestic and commercial waste management.
Sign Up Today!
Prices & Payment Plans
Services in area
Customer account numbers can be found on the sticker of your wheelie bin
Check your account
Make a payment
Service updates
Customer account numbers can be found on the sticker of your wheelie bin
Our recycling center (Bringing stuff over the weighbridge)
You may also dispose of your waste at our recycling centers. All items are weighed per kilo with the exception of mattresses and electrical items which are charged separately.
Our Recycling Center is open
Monday to Thursday 8:30am to 5.30pm, Fridays 8.30am to 5pm and
Saturdays 9am to 1pm.
We close for lunch from 1pm to 2pm.*
Naas Centre closed on Saturdays.
PRICES AND PAYMENT PLANS​
Our Annual Service is a practical cost saving way for young families to manage all of their waste streams. We provide two or three bin service depending on where you live. Each bin is emptied fortnightly ensuring all your bins always have capacity. There is a level monthly charge from only €25 for this service, so you know exactly what it costs. "Fair Use" terms apply, in line with current regulations. 350kgs of waste,195kgs of recyclables and 195kgs of compost *Per 6 Months
From €25 per month
*General Waste fortnightly
Recyclables fortnightly
Compost fortnightly
*Excess waste is 50 cent per kilo, excess recycling and compost is 15 cent per kilo
-Prices are for new sign ups for a minimum of a 12 month contract
Switch and save money on your account from only €25 per month.
All three bins emptied every two weeks!
240L Waste
240L Recycling
140L Compost
We accept many different payment methods.
No service charge
General waste: €13.50 per lift
€6.50 recycling per lift
Waste limit 40kg , Recycling Limit 15kg
We accept many different payment methods.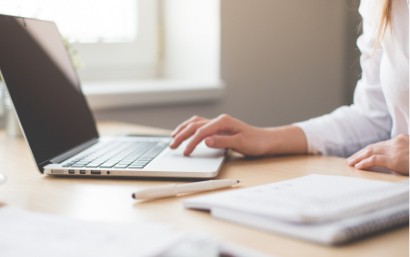 All customers have access to an online account. All you need is your account number & pin code. You can top up your account by using your credit/debit card
Please ensure your account is correctly set up and you have received a customer invoice or customer ID before proceeding with a payment
You can top up your account 24 hours a day, 7 days a week by using our automated payment line. All you need is your account number and valid credit/debit card. Just call the following number
Ph: 046 943 3366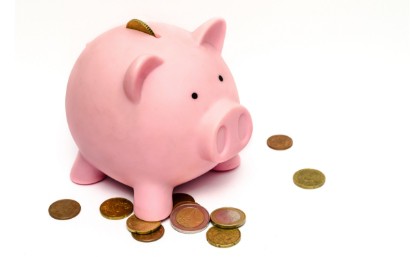 Download our Direct Debit Mandate & return to Allied Recycling *Please only use the Direct Debit mandate if you are on the annual system, this mandate does not apply if you are using ETag or paying for other allied services
Direct Debit Mandate
Download our app here to access account top up, lift summary, calendars, transactions and more.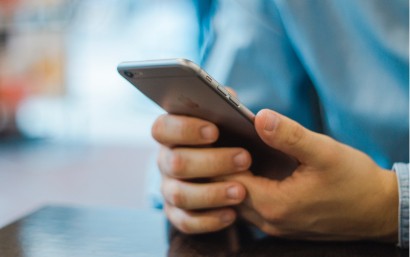 Accessing your Allied account has never been easier. Download the app to swiftly access:
Account top up
Lift summary
Calendars
Transactions
And More…
It is incredibly important that we recycle, not only will it save you money but it is vastly important to the environment and the future. Ireland's landfills are filling up quicker than we realise, therefore, landfill prices will continue to rise. Although, we can easily prevent this by 
REDUCING, REUSING & RECYCLING
. The Average family (2 Adults, 2 Kids) produces 25 Kilos of waste over a fortnightly basis but did you know over 75% of your waste can be recycled… Please see 
www.recyclinglistireland.ie
 to see what can and cannot be recycled
What Goes In Your Brown Bin?
Anything that cannot be recycled or composted can be diposed of in your refuse bin.
Permitted In Bin
General refuse
Nappies
Ashes (cooled)
Hoover contents
NOT Permitted In The Bin
Hot Ashes
Glass
Papers
Plastics
Garden Waste
Heavy Construction/Demoltion materials
What Goes In Your Blue Bin?
Permitted In Bin
Newspapers & Magazines
Food & Drink Cans
Rigid Plastics
Cardboard
Tetra Pak Cartons
NOT Permitted In The Bin
Glass
General refuse
Coffee Cups
Napkins/Paper Towels
Aluminium Foil/Trays
Carrier Bags/ Refuse Sacks
Wrappers
No black bags in the blue bins – Clean dry loose material only.
Contaminated recycling bins will not be emptied
What Goes In Your Brown Bin?
Permitted In Bin
Cooked & Raw Food
Peelings & Leftovers
Coffee Grinds, Tea Bags & Leaves
Paper Napkins & Cardboard
Grass Cuttings & Garden Waste
NOT Permitted In The Bin
Plastic & Plastic Bags/Liners
Metal
Glass
Ashes
Washing Machine Sheets
Hoover Contents
Candle Wax
Fabric
Medicine
Plasters
Rocks & Gravel
Animal Waste
Personal Hygiene Products
Contaminated Garden Waste
PLEASE DO NOT USE BLACK BAGS IN THE BROWN BINS
Allied have provided a reliable and efficient wheelie bin service for over 20 years in the counties of Cavan, Meath, Kildare and Westmeath. Our team is trained to help you choose the right price plan for your household.
Co. Meath
Co. Westmeath
Co. Cavan
North Co. Kildare
Co. Meath
Athboy
Carnaross
Clonmellon
Crossakiel
Drumbarragh
Kells
Navan
Oldcastle
Co. Westmeath
Co. Cavan
North Co. Kildare
Please see the collection calendars below to find out your collection day.
*We advise our customers to have their wheelie bins out the night before for early morning collection.
Please fill out the following contact form and one of our operators will in contact with you shortly
Standard 3 Bin Service
Annual, 3 bins collected fortnightly for only €25 per month (less than €1 per day)
Pay As you Go
Waste @ €13.50, Recycling @ €6.50.
50/50
€12 a month for 2 recycling and 2 compost bins. €12 for every waste bin emptied.
Please fill out the following contact form and one of our operators will be in contact with you shortly
 Allied Recycling, Clonmellon Industrial Estate, Clonmellon, Co. Westmeath
 Local
046 94 33366
 Unit 74, Naas Industrial Estate, Naas, Co. Kildare
 Local
01 278 7080
  Opening Hours
Monday – Friday 9am – 5.00pm
Closed for lunch 1 – 2pm